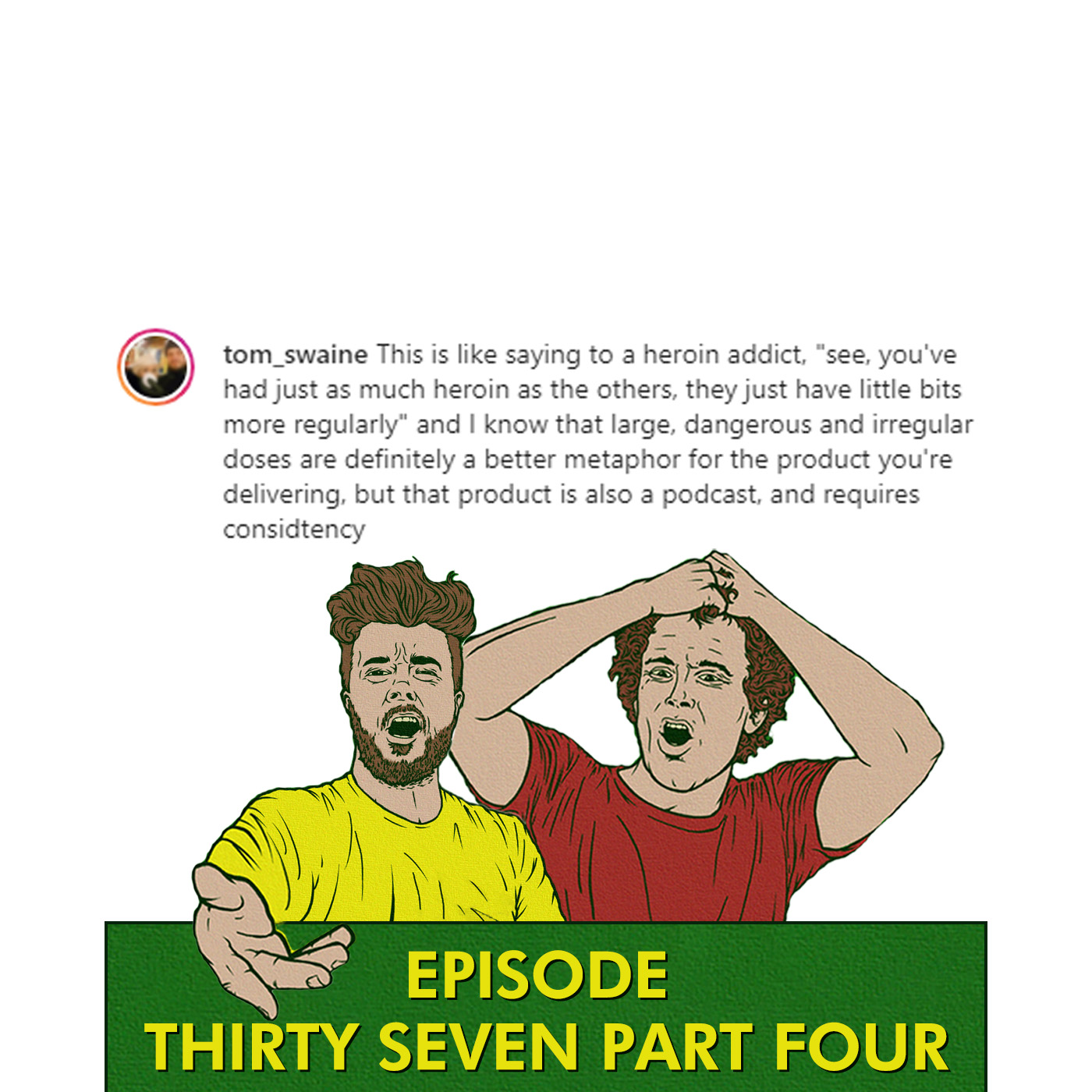 New, improved, regular servings of Sure Thing. This is Part 4 of a 2:40 pod. It might have come in short as I had to remove a very offensive impersonation from somewhere in there.
Congratulations to Alister Ryan for listening to 130 hours 51 minutes of the 74 hours 40 minutes of Sure Thing available over the past year.
Now this is the last part of Episode 37, but if my planning is correct we should already have at least one part of Episode 38 out, making this incredibly confusing.